How to Download Your Lead List
First, thank you for your business. Please follow these steps to access your seller lead order from The Share Group.
Step 1: Order Confirmation
When you place an order for seller leads with The Share Group, we will contact you to verify the lead quantity and price for your specific zip codes. This typically happens in less than 1 business day.
Once we confirm your order, we will run your leads through our final hygiene and verification process. This process will match, append and update your leads with the most recent information in our live database. You should receive an email letting you know your order being processed.
Final processing typically takes less than 1 business day.
When your order is ready, you will receive an email with a link to your file.
Click on the file name in the email and you will be taken to your download page.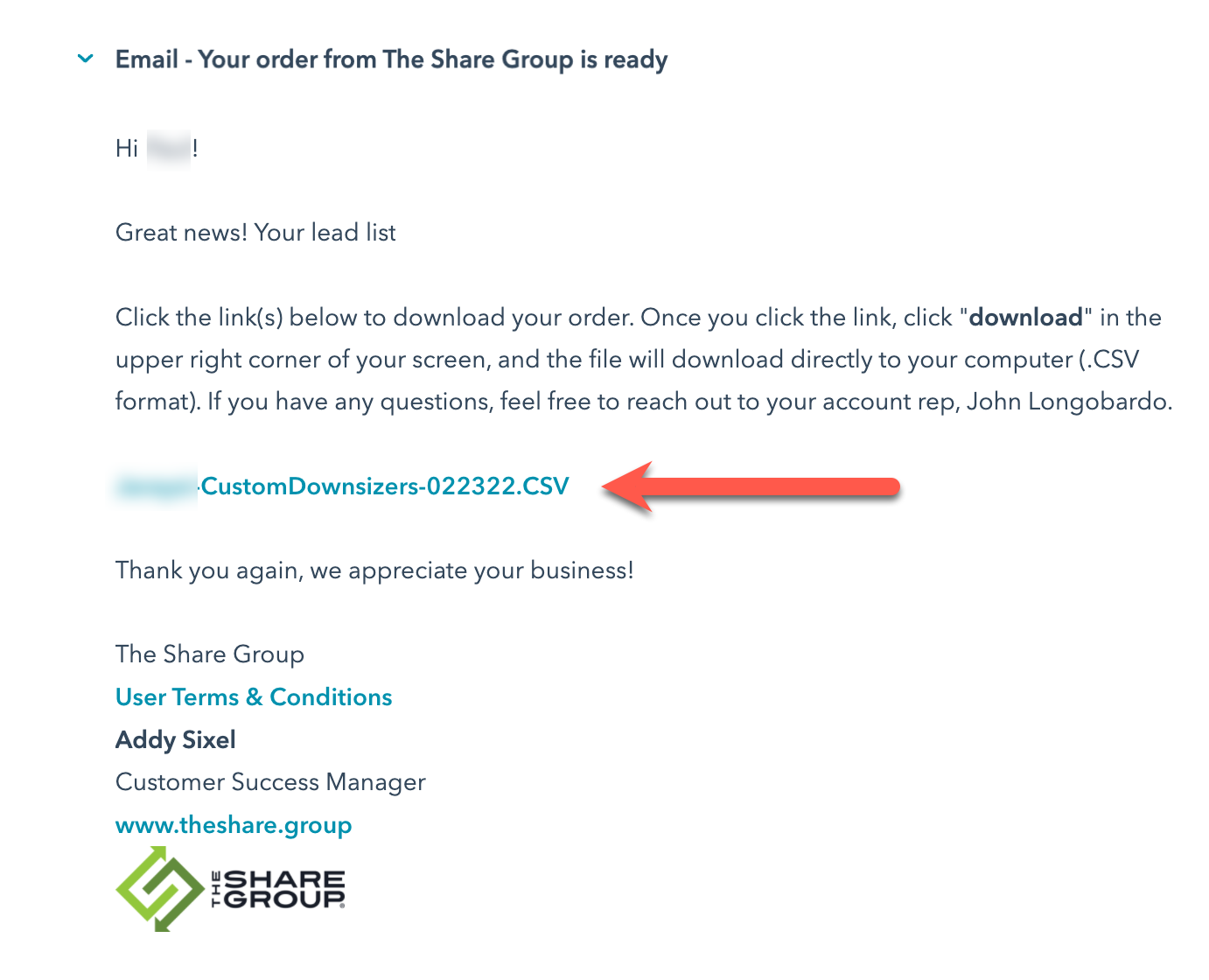 Step 4: Download your leads
You will see your download page with a preview of your lead list. Click the green Download button on the top right corner of your screen.
Your lead list will be downloaded to your computer in a CSV (comma delimited) format. (CSV is a universal format compatible with Excel, Google Sheets, or most any CRM or Dialer software.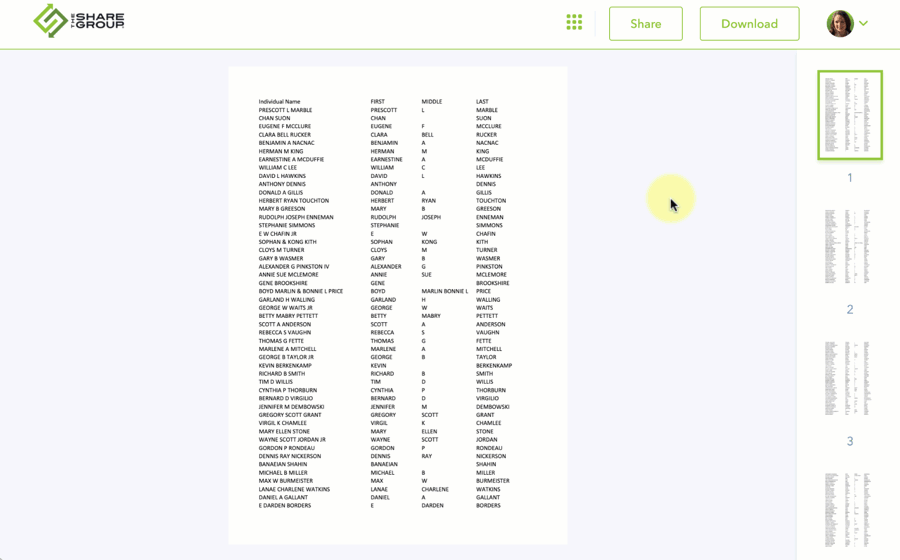 Questions? Talk to an expert.
You don't have to do it alone. Our team of database marketing experts is waiting to help you.
Schedule a Call With Us