Real Estate Marketing Services
Take your business to the next level with real estate marketing services that make a difference.
Get Started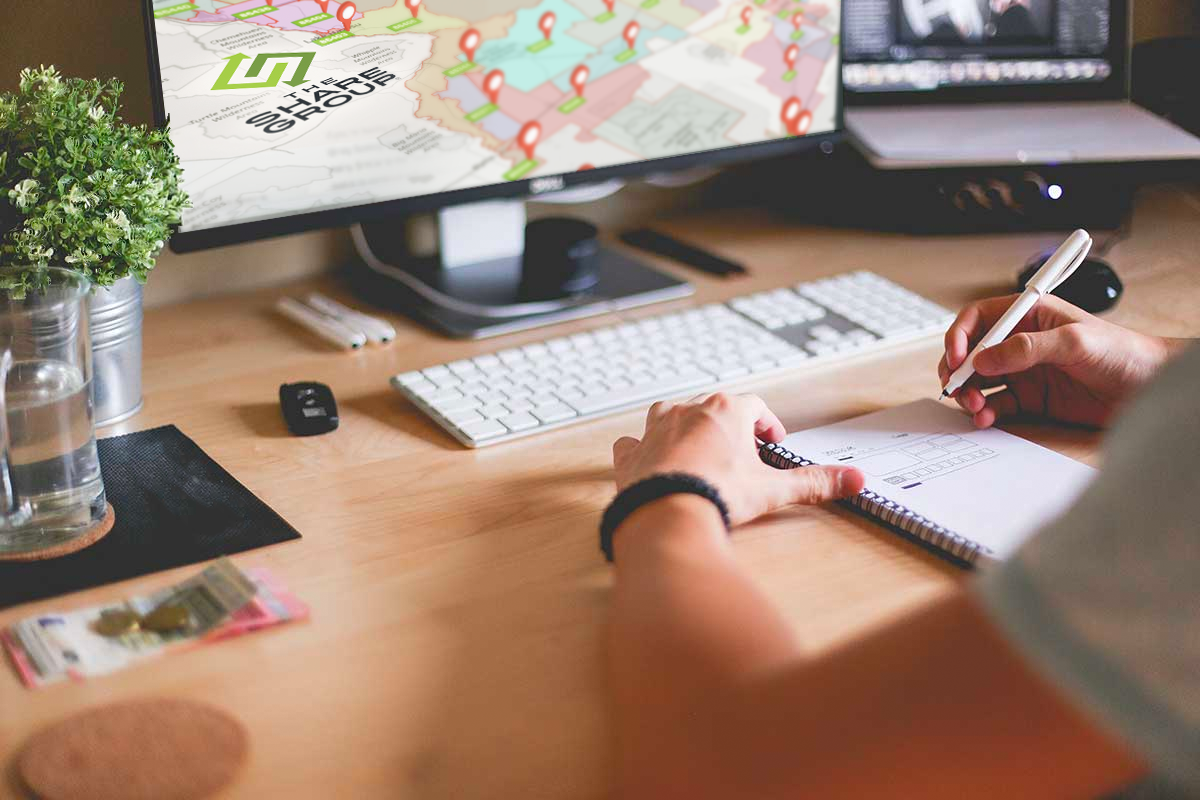 The Nation's Number One Real Estate Marketing Team
Become a leader in the US real estate market with The Share Group. Our real estate marketing agency will help you put the competition behind you and become a powerful real estate team in no time.
We offer real estate direct mail marketing services that help you contact current and potential customers. Together let's develop a game-changing direct mail marketing strategy that helps you beat your competition.
We're the best email marketing service for real estate teams. Work with The Share Group and take your real estate email marketing campaigns to a whole new level.
We help real estate agencies increase visibility, drive high-quality traffic, and attract business. Our team understands the intricacies of PPC and will develop and implement a strategy specific to your brand. Get in touch with us today to schedule a no-obligation consult.
We offer real estate agents email, phone, address (NCOA), and demographic data appending services. Get started completing your customer information with our professional appending assistance.
If you are looking for the best real estate skip tracing company, trust The Share Group for quick, dependable, accurate service. Our tools, effective skip-trace techniques, and the professional diligence of our skip-trace specialists help produce the highest credible results.
Get Ahead of the Competition
The real estate market today is highly competitive. New businesses are constantly coming onto the scene, making it more difficult to get your business in front of clients. What that means is that it's time to up the ante.
When you partner with an expert real estate marketing agency, you can go from being a follower to a leader. It's time to start keeping up with real estate market trends and becoming an industry leader with expert marketing services.
The team at The Share Group is a game-changing real estate marketing group that's here to help you put your competition behind you. Get in touch with us, and let's develop an expert marketing strategy.
Call (402) 235-4556 to get started now or schedule a free strategy session with a data expert to walk through the process step-by-step.
Comprehensive Real Estate Marketing from an Expert Team
When you work with a real estate marketing agency, you want to know that you're working with a team that truly understands how to market your business. The Share Group is a professional team that helps you succeed by offering every area of real estate marketing, including:
Content strategies

Email marketing

Digital advertising techniques

Print marketing

Lead lists
No matter what type of marketing assistance you're looking for, you can count on our team to make sure that you get the services that you require.
How We Work
Partner with our team and take advantage of our simple three-step process.
Step One: Contact Us
To get started, reach out to our team via phone, email, or contact form. From there, one of our real estate marketing experts will speak with you to learn more about how we can help.
Step Two: Get an Estimate
Following our initial conversation, we'll put together a quote for services. We'll help you build a customized marketing package that offers you all the services you need in order to be successful.
Step Three: Launch Your Marketing Plan
Once you've signed your contract, it's time for us to get to work! Our team will handle every aspect of setup and implementation, making sure that you're ready to start drawing in new clients and seeing greater success than ever before.
We're Your First Choice for Real Estate Marketing in the United States
The team at The Share Group has been helping real estate businesses market their organization for years. We know how to put real estate businesses in touch with customers, draw in new clients, and help them to become industry leaders—partner with a team that has the skills and experience needed to ensure your success.
Create a Game-Changing Real Estate Marketing Strategy
Are you ready to start getting ahead of the competition in the real estate market? Reach out to the team at The Share Group, and let's get to work creating a marketing strategy that makes waves in your industry.
Our team of database marketing experts is waiting to help or Schedule a Meeting below.
Schedule a Meeting